Meet Our Team
click any name to read more about that team member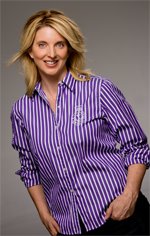 Carlette Patterson is the CEO of Patterson Sports Ventures, she has 30+years of senior leadership in business and sports organizations with comprehensive experience in business, sports leadership, transition and wellbeing. Partnering with corporations, sports and philanthropic entities executing leadership strategies to support Change Management and Professional Development for executives, corporations, athletes, coaches, and teams, including:


Click to Enlarge

U.S. and International executives, professional and collegiate athletes and coaches (22 years)
Arizona State University, Women's Basketball (18 years)
Kitchell Corporation (10 years)
Robert Wood Johnson Foundation (10 years)
High-Performance Sport, New Zealand (10 years)
Quantum Sports, New Zealand (10 years)
Arizona State University Women's Golf (7 years)
Auburn University Athletics (6 years)
National Football League (NFL) (5 years)
Northern Arizona University (5 years)
Alliance of Women Coaches (3 years)
Arizona State University Women's Volleyball (4 years)
Saint Joseph's University, Field Hockey (4 years)
Continental Basketball Association (The Developmental League for the NBA) (2 years)
National Rugby League, Australia (2 years)
Arizona State University Center for Mindfulness, Compassion and Resilience (2 years)
West Point Women's Soccer (2 years)
MKB Construction (1 year)
Texas A&M, Women's Volleyball (1 year)
Creator of Personal, Professional and Philanthropic Development Brands:
Champion Sports Life Coaching and Certification®
Champion Wellbeing® and Certification
Chief Wellbeing Officers and Certification®
MeQ®
Life Training Academy
Sports Philanthropy League®
Carlette as a Speaker
If you would like to have Carlette as a speaker at your next event click here for more information.
Collaboration Projects
Northern Arizona University (NAU) challenged Carlette to develop a program utilizing the language of sports and the desired outcome of Optimum Performance to serve their college students to achieve success in their college experience if they did not participate in sports. Together with NAU, Carlette developed the 3D Student Success Coaching program.
Carlette partnered with the Robert Wood Johnson Foundation for ten years to develop Sports Philanthropy through the Steve Patterson Award for Excellence in Sports Philanthropy. She has expanded Sports Philanthropy to the next generation of "givers" by developing the Sports Philanthropy League, the G.I.V.E.H.O.P.E program and The Character Code Game, a life skills and character building game that combines the fundamentals of sports and life for children ages 8-12.
Author
Carlette is the author of the book, I Thought We Had Forever - A Love Story.
I Thought We Had Forever is a collection of love letters, emails, and journal entries that reveal the passion and pain a family went through when their forever ended on July 28, 2004. It is a love story that began when retired NBA player Steve Patterson took a blank piece of paper and penned a collection of love letters that changed the course of many lives. His wife, Carlette, holds on to her family as her five-year-old daughter is forced to understand grief, her young adult daughter finds her way back from drug addiction, and her oldest daughter navigates life with Aspergers. Experience their raw emotions as they search for hope, hanging on to their faith and finding a love more powerful than pain.
Carlette is a featured author in the book, Christ-Centered Generosity: Global Perspectives on the Biblical Call to a Generous Life. Carlette shares her passion for Sports Philanthropy in this book as she writes about Reflecting on Generosity, Give Hope: A Legacy of Giving Back in the US. Click here to read more about this book.
Certifications
Carlette received her Life Coaching training from Martha Beck; Psychology Today, USA Today, and NPR have all referred to Martha Beck as "one of the best-known life coaches in America."

Carlette is also a certified one-on-one provider for HeartMath and Kolbe coach.
<!img src="images/heartmath_logo.gif" width="173" height="41" alt="HeartMath - a change of heart changes everything">
Carlette's Three-Dimensional Life
Professionally, Carlette is committed to honoring who we are and the unique gifts we have to share, through the power of our life work. Philanthropically, she is devoted to G.I.V.E.H.O.P.E. to the next generation and trains them to be champions in their lives. Personally, Carlette is embracing the adventure of creating a life she loves and sharing her message of hope- who we are and what we value are important- you matter. As a mother, Carlette is supporting her three adult daughters to have the courage to discover who they are, what they want and how to play a small role in something bigger than themselves.